Inspired by some of our community contributors who've been snapping Windows applications we decided to have a go at creating snaps of Windows games as a bank holiday weekend project.
After several evenings of "extensive QA"
we'd like to invite you to test the snap of the free to play Track Mania Nations Forever, the most popular online PC racing game E-V-E-R!
snap install tmnationsforever
snap connect tmnationsforever:joystick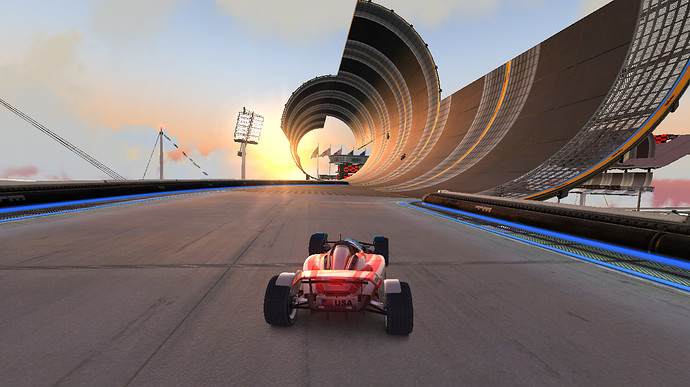 The single snap is multi-architecture (i386 and amd64) and downloads/installs the game into a WINE environment on the first run. It's been tested on nvidia GPUs (with proprietary drivers) and Intel IGPs but we'd be interested in wider testing on IGPs and GPUs.
There's one more optimisation @popey and I would like to add to the launcher but for the purposes of wider testing, it's good to go. Our hope is this will become the basis for a template to create snaps of any Windows application/game supported by WINE
The snapcraft.yaml and sommelier launcher are available on GitHub: