I would like to announce a call of testing for the BFG Repo-Cleaner snap. BFG Repo-Cleaner is a simpler, faster alternative to git-filter-branch for cleansing bad data out of your Git repository history.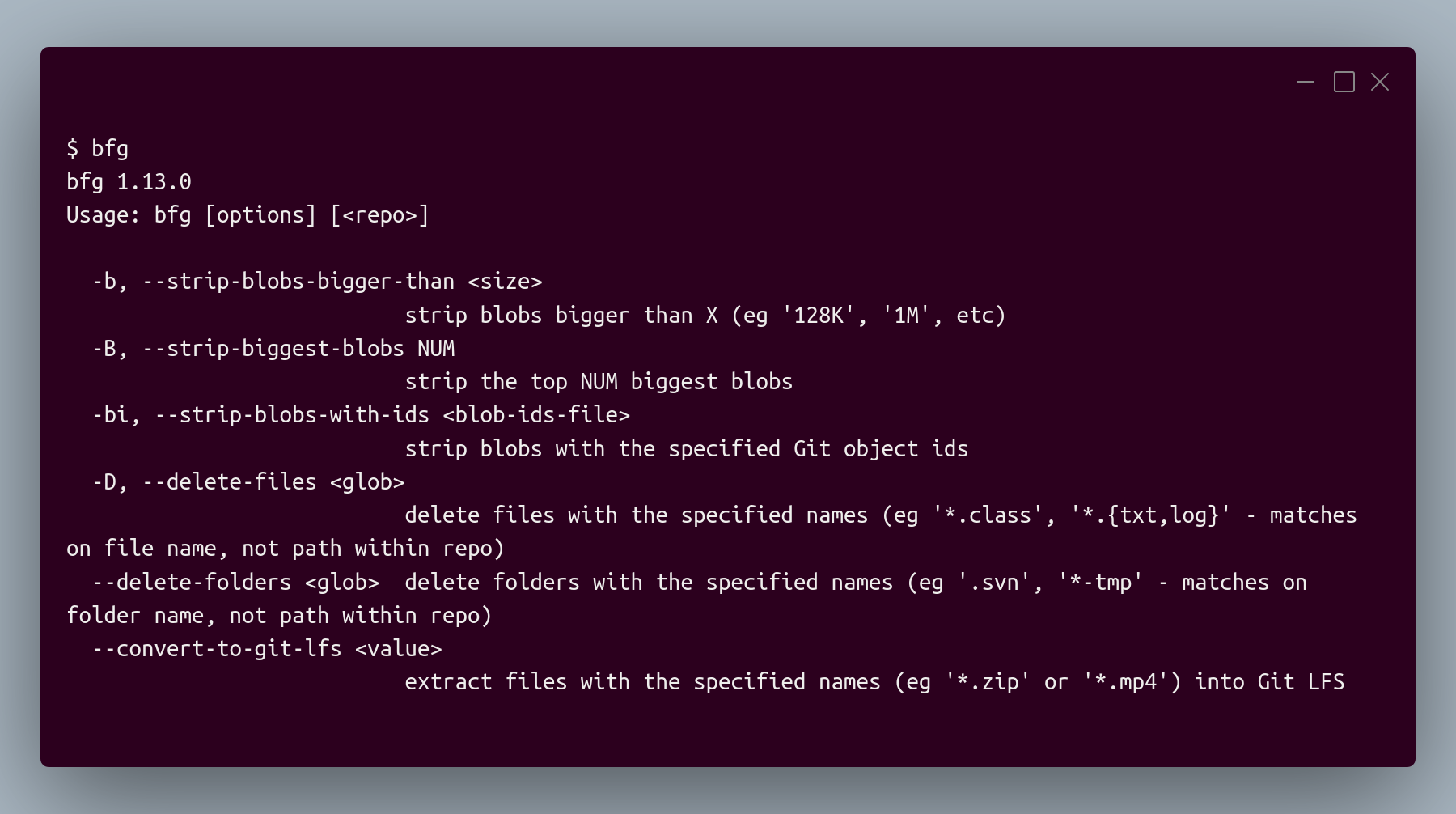 How to install
or, in a terminal:
# Install the snap #
sudo snap install --channel=beta bfg-repo-cleaner

# Connect the snap to optional security confinement interfaces #
## For accessing files under /media ##
sudo snap connect bfg-repo-cleaner:removable-media

# Launch the application #
bfg
snap run bfg # If you have another existing installation

What to test
Can you properly launch the application?
Do you notice any problems during running the application?
How to contribute
Here's the source repository of the snap: https://github.com/Lin-Buo-Ren/bfg-snap