I would like to announce a call of testing for the packaging revision 037a of the ASCIIQuarium 1.1 snap. ASCIIQuarium is an aquarium/sea animation in ASCII art.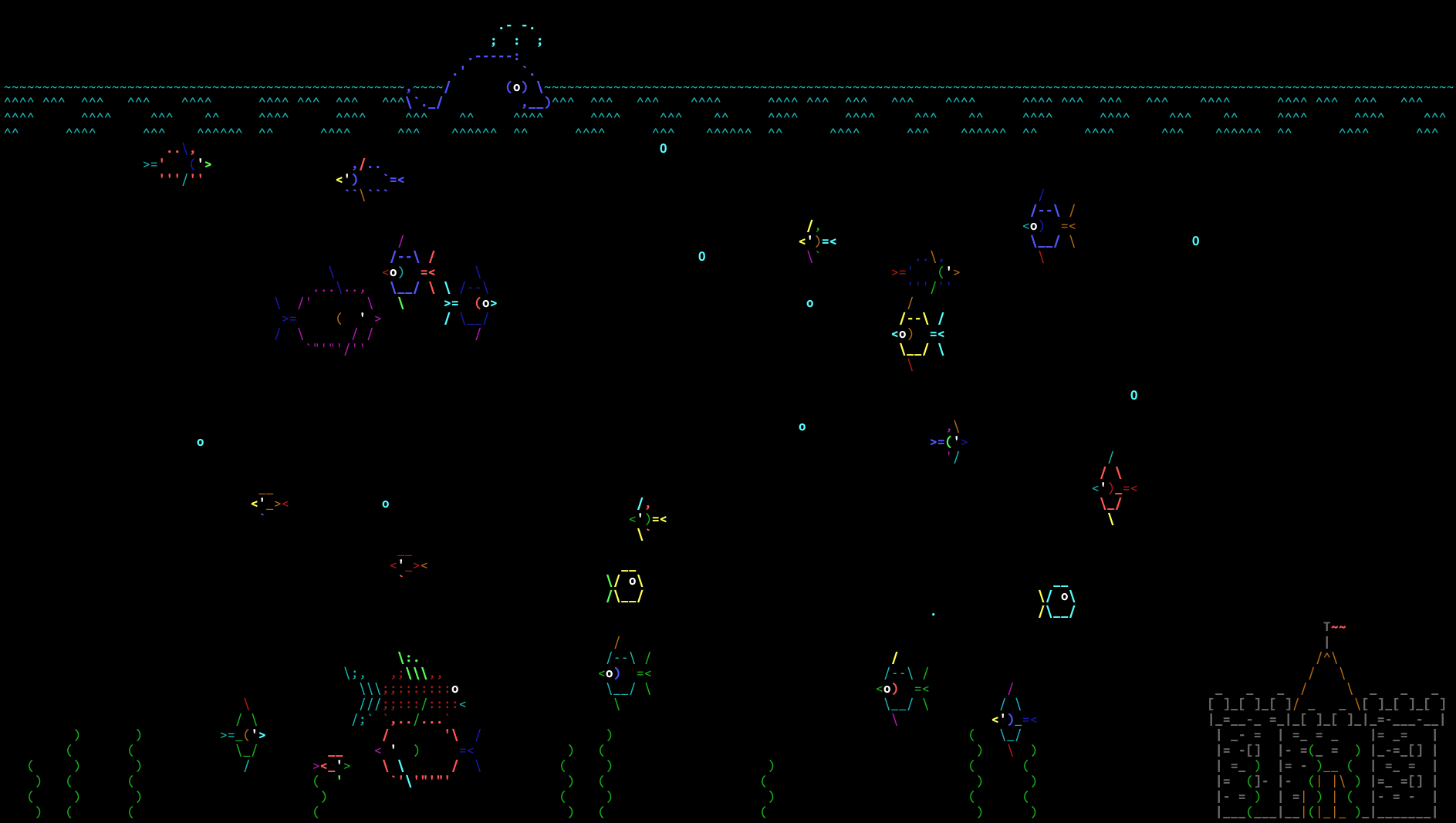 How to install
or, in a terminal:
# Install the snap #
sudo snap install asciiquarium

# Launch the application #
asciiquarium

What to test
Can you properly launch the application?
(Other things you want to test.)
Do you notice any problems during running the application?
How to contribute
Here's the source repository of the snap: https://github.com/brlin-tw/asciiquarium-snap
Report any issues you encountered in the issue tracker: https://github.com/brlin-tw/asciiquarium-snap/issues